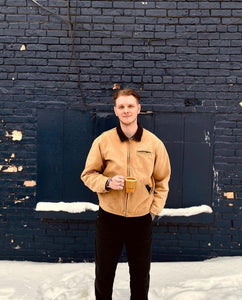 Our story so far
Underwood Coffee is the culmination of years of experience working various roles in the specialty coffee industry. From begging for a Barista position, working as Director Of Education & Training, all the way to becoming the Head Roaster for an award winning coffee roasting company out of Minneapolis. As the owner and founder, I have always gone against the grain, working tirelessly in the pursuit of creating my ideal coffee company. Dreaming of one that I felt proud to share, and knowing that the only place I would want to start such an endeavor would be my hometown of Duluth, MN.
I love this community and the people it holds. We look forward to sharing the world of specialty coffee with you all, and sharing a piece of Duluth with the world.
- Jake Underwood
---
To ensure you receive the freshest coffee possible, we roast Monday's and ship within 24 hours.
If you place an order on Tuesday, and we have enough coffee leftover to fulfill your order from the day before we will ship out your order that day, otherwise orders placed after 10am on Monday's will be roasted & shipped the following week.